AAA

Featured on Clio's Ads of The World

No matter where your engine calls it quits, AAA Roadside Assistance will come to the rescue. Even in the middle of BF, Idaho.
#SurpriseVacay
Tweet a selfie with #SurpriseVacay and @AAAauto for a complimentary tow from your nightmare destination!
Breakdown Pop-Up

Take a break from your cross-country roadtrip to take in this unplanned pitstop, complete with service stations and the "World's Cleanest Bathroom."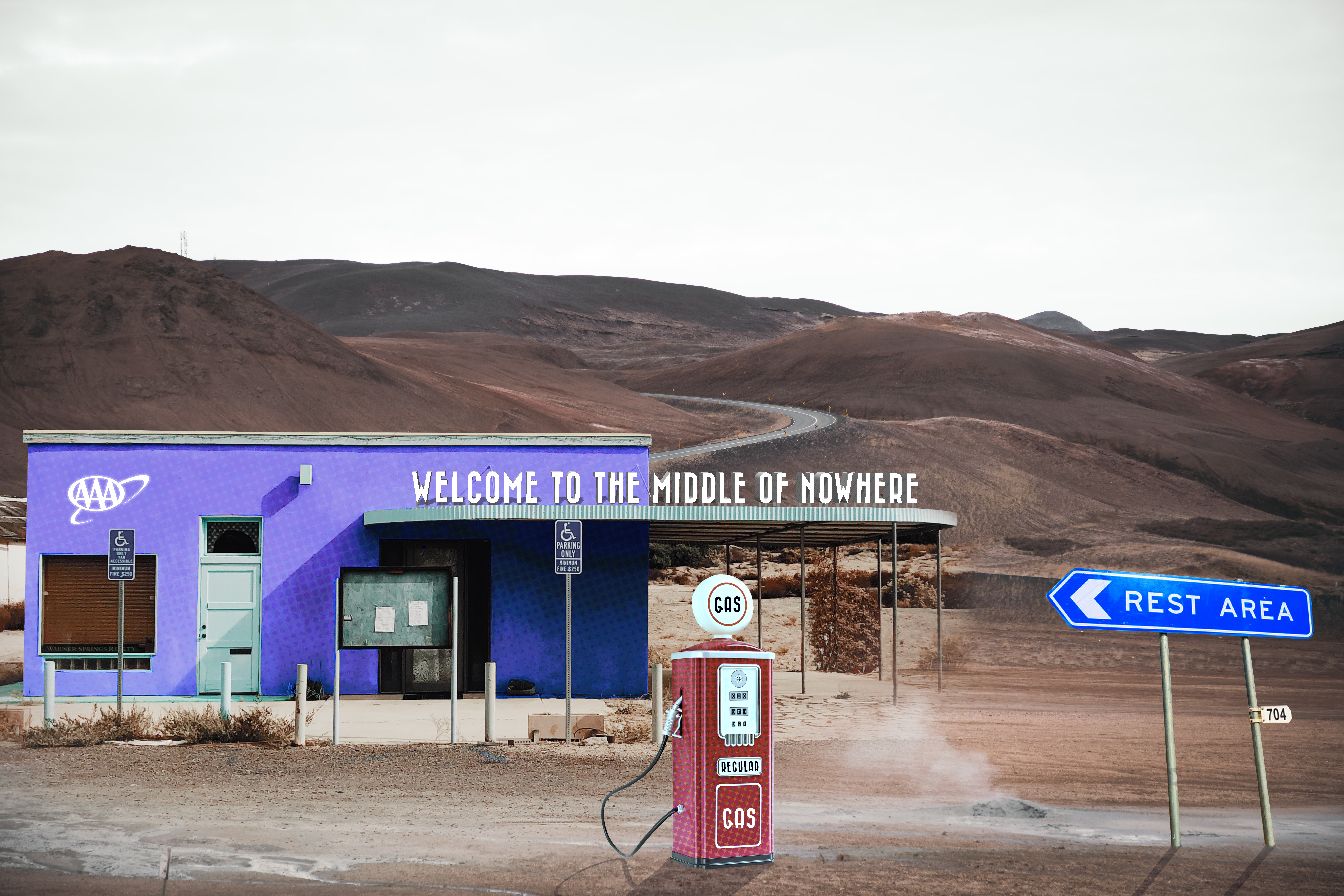 On Hold?
We call that "surprise time off." Enjoy your unplanned destination with a selection of automated entertainment.


Press 1 for beach sounds

Press 2 for peaceful forest sounds

Press 3 for guided meditation

Press 4 for How to Make Your Car Into a Tanning Bed: A Tutorial

Press 5 for roadtrip stories with exclusively happy endings

Press 6 to talk to a mom


Pinterest
Mimicking popular social travel guides, these naturalized Pinterest digital ads will catch people planning road trips to remind them of the potential stops they may not prepare for.
Copy: Henry Youtt
CD: Ryan Romero