WHATABURGER


Across the south, Whataburger is more than a fast food joint. It's an A-frame chapel of the divine honey butter chicken biscuit. Can I get an amen?
OOH

For all who wander hungry, Whataburger will erect stained-plexiglass windows welcoming customers into the divine orange light.
Texas Creative
UT Austin
2019


Menu Extension Spot: Just A Whiff (0:30)

Whataburger expands its menu beyond the edible with its WhataWhiff Incense, giving every Texan the ability to bring themselves closer to their burger.

Menu Extension Spot: The Miracle Fry (0:30)

When faced with the final fry, there comes a difficult decision to make. For the first time, the Gods have decided to extend their hand in this dipping dilemma.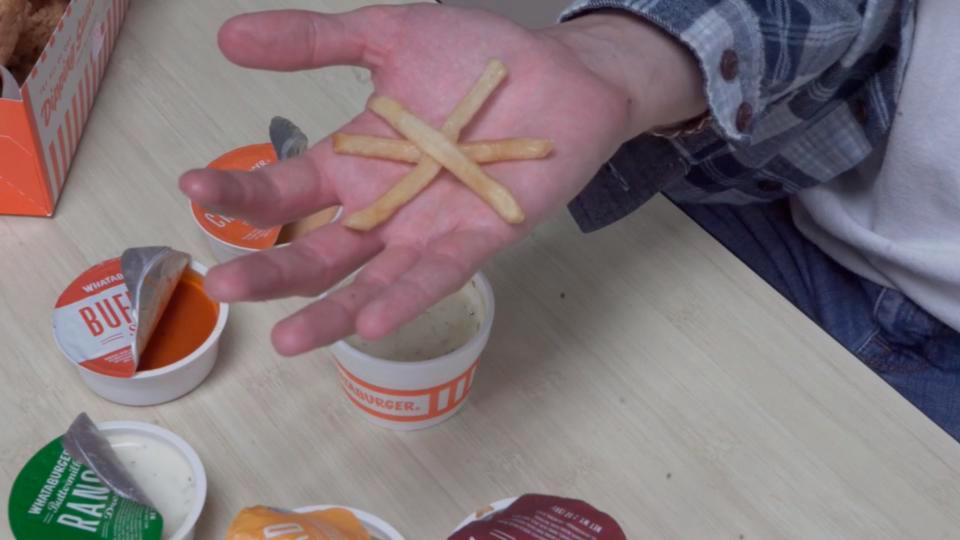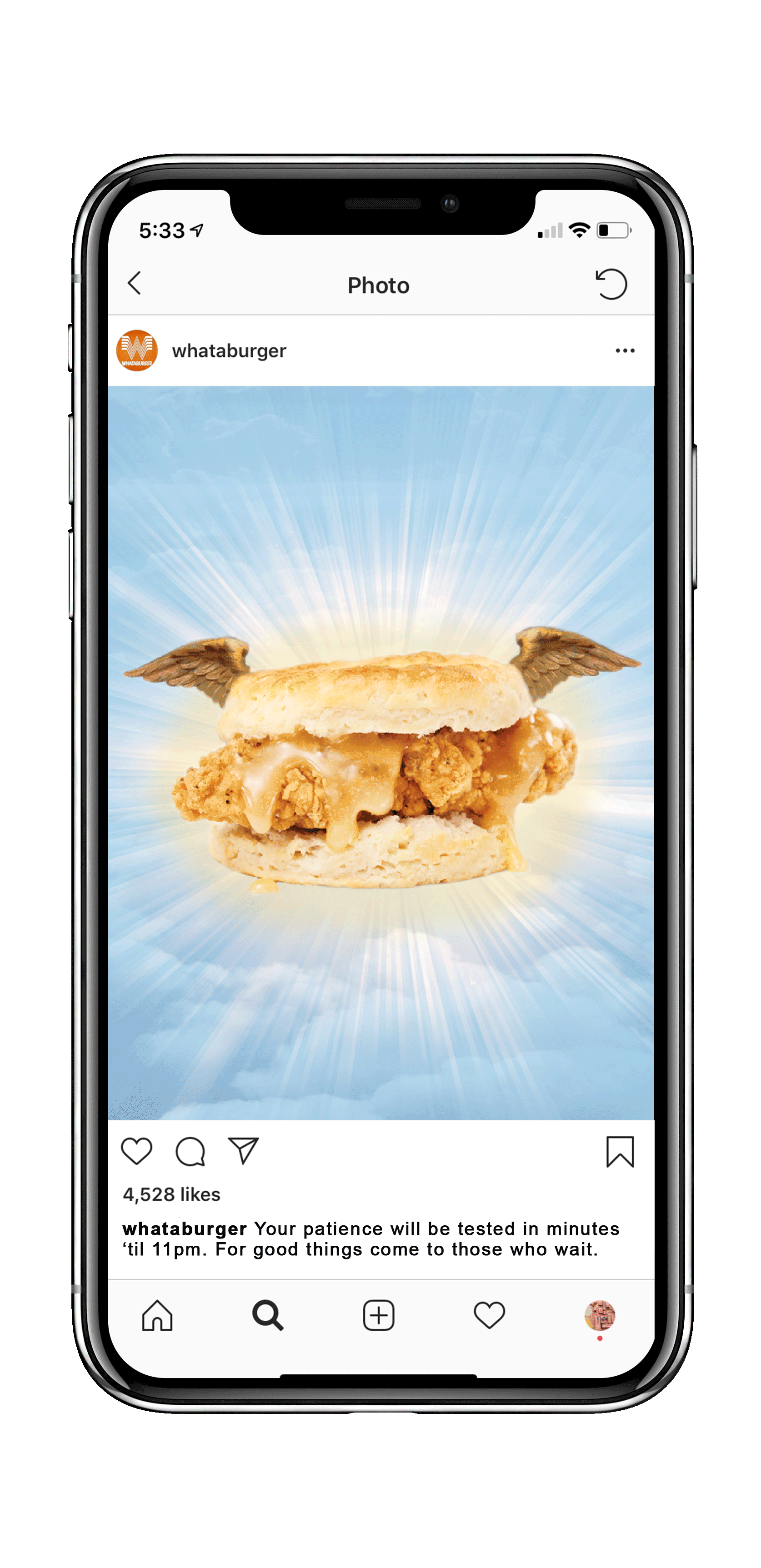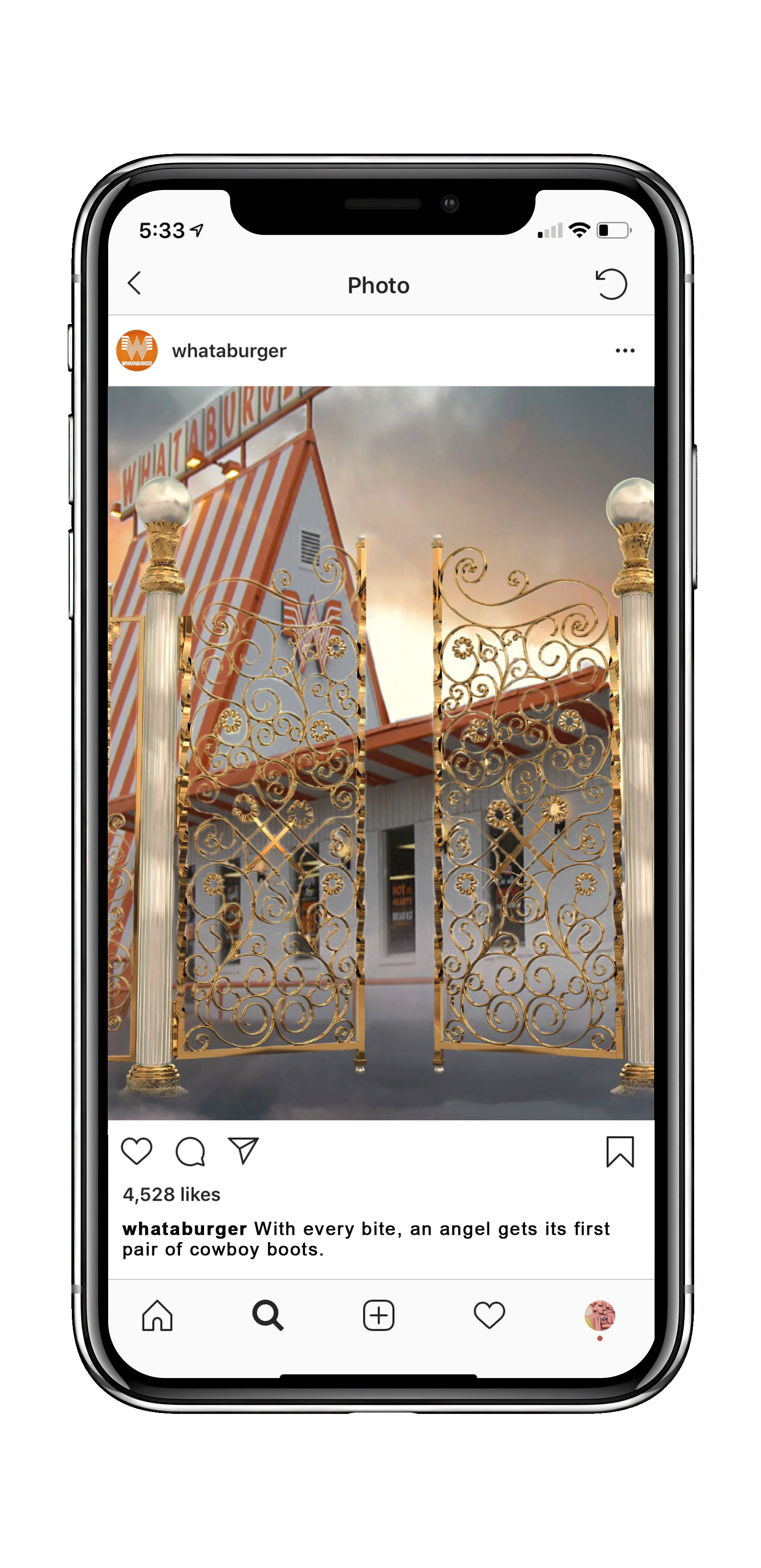 A Hymn

Feel free to sing along with all your might.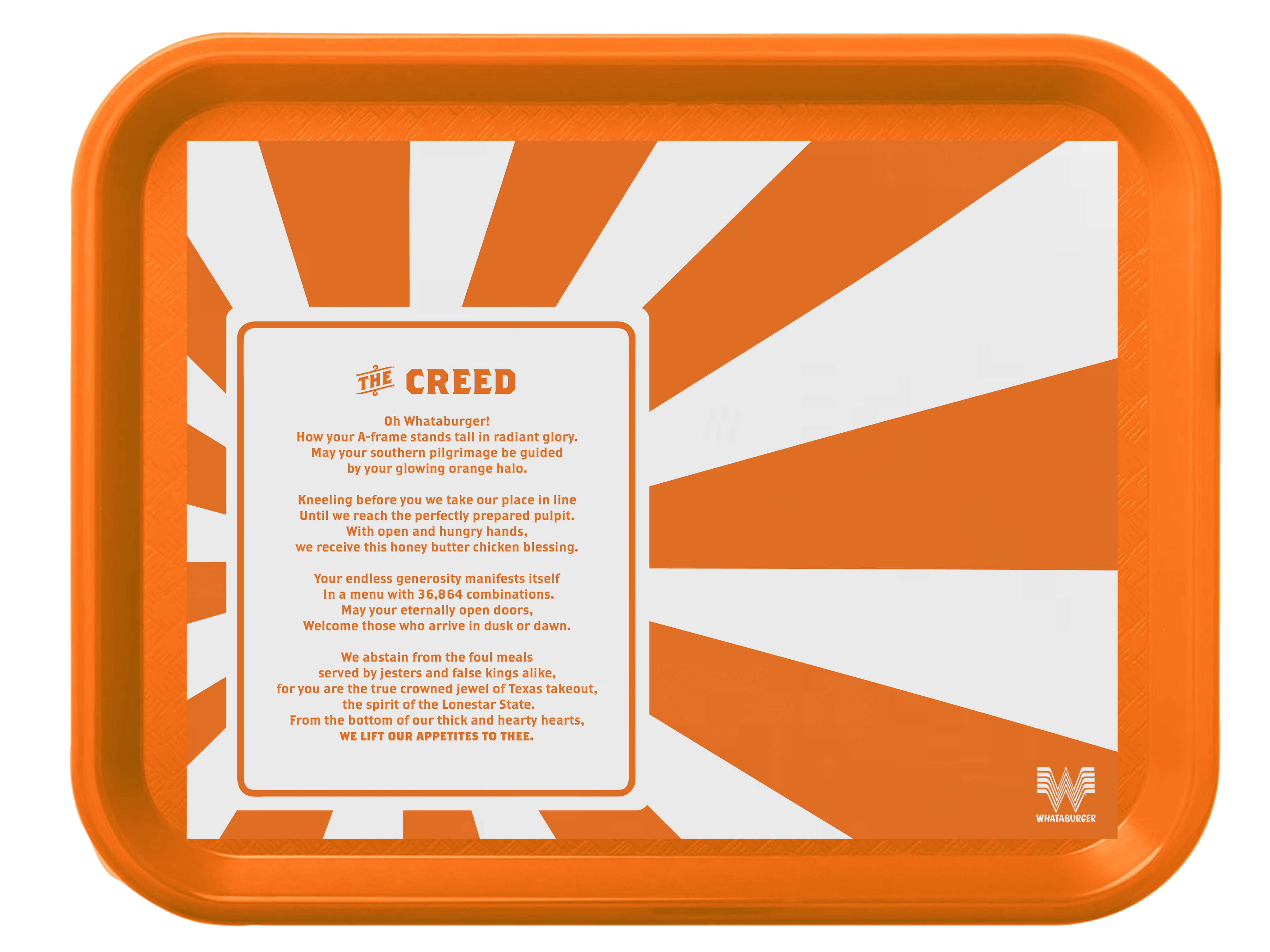 In-App Game

Whataburger will draw traffic to their mobile ordering service through an in-app game, that leads to riches only fit to be received by the chosen people. In this spiritual journey, your only goal is to make it through your pilgrimage to the Promiseland by breakfast hour.
Players who can beat time and score within the top three spots will be surprised with the chance to order a Holy Grail Keg, filled with their favorite Whataburger Sauce.




Copy: Eyob Yirgou
CD: Sean LaBounty